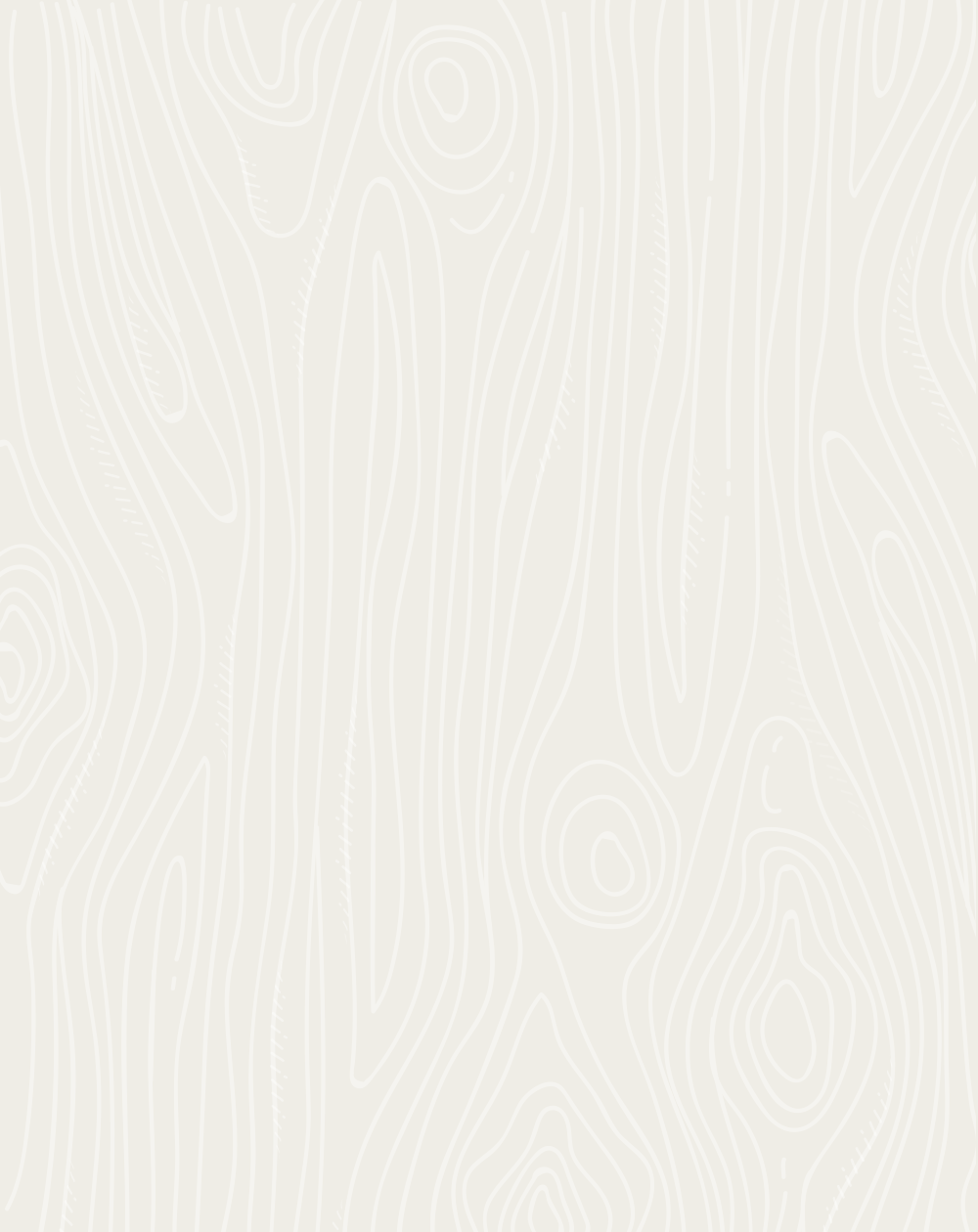 Exhibit Contract
Exhibitor Contract
Event Ownership and Management
The International Mass Timber Conference ("Event") is the property of Forest Business Network LLC ("FBN") and is produced by FBN's principals, related entities, vendors and contractors ("Management"). FBN organizes the Event according to FBN policies. The address for FBN is: PO Box 2220, Missoula, MT 59806.
Each Exhibitor agrees to abide by this Exhibitor Contract ("Contract"), as created by Management, which may be modified at Management's discretion for efficient or safe operation of the Event.
Exhibitor agrees to exhibit at the Event scheduled to take place in person on March 27–29, 2023, in Portland, Oregon, USA, at the Oregon Convention Center ("OCC"). However, the format of the Event can change to virtual-only due to unforeseen circumstances and is at Management's sole discretion.
Exhibit Space Fee & Benefits
All Exhibit space fees must be paid in full to participate. The fee entitles exhibiting companies to…
physical exhibit space,
identification sign,
pipe and drape,
6′ draped table,
2 chairs,
wastebasket,
company name and booth location on the Event website's floorplan,
company profile and booth number on the conference mobile app, and
non-expiring 30% discount on attendee passes for employees of the exhibiting company (the discount does not apply to the full pass for edu/gov/nonprofits, the student pass, or tour passes).
Carpet, furniture, moving labor, moving equipment, audio-visual, etc. are available from Fern Expo and the OCC in the Exhibitor Kit (available early January 2023). Electricity, WiFi internet, phone lines, televisions, other audio-visual equipment and needs, and booth labor are available from the OCC at an additional charge. The Exhibitor Kit contains prices and ordering instructions for both Fern Expo and the OCC equipment and services, and will be available early January 2023. Management will notify all exhibitors when the Kit is available.
Booth Staff Registration
Exhibit space fees do NOT include exhibitor attendee passes, which must be purchased separately for every person working in an Exhibitor's booth throughout the duration of the event. See our Register page for a complete list of benefits included with each pass, including meals, free International Mass Timber Report, and more.
Payment Schedule
Payment is due in full on the Event registration form. If an invoice is sent, payment is due within 30 days or by March 1 of the year of the Event (whichever comes first). Any space not fully paid by March 1 will be subject to cancellation without notice. All payments must be in U.S. Dollars.
Use of Space
Only the name of the Exhibiting Company listed on their registration will be displayed on the exhibit space and in the Event's list of Exhibitors. It is further agreed that the Exhibitor shall not assign, share or sublet any part of the exhibit space without the prior express written consent of Management (in other words, no sharing of exhibit spaces with other companies is allowed). Exhibitor agrees to only exhibit, advertise, or promote those products or services for which it has authorization.
Cancellations & Refunds/Credits
Cancel your exhibit spaces at any time through December 31, 2022. Cancellations are subject to a $500 cancellation fee. The exhibit space fee will not be refunded after December 31, 2022. Cancel your Exhibitor/Sponsor passes at any time through March 10, 2023. There are no refunds for attendee passes after March 10, 2023.
To cancel spaces and passes, click the "modify/cancel" link in the confirmation email sent to each individual Attendee, or click the link at the top of the registration form that says "ALREADY REGISTERED? Click to modify or cancel," and then follow the steps on your account page.
In the event of an Exhibitor's cancellation, Management has the right to use the exhibit space for its own convenience, including selling the space to another Exhibitor, without rebate or allowance to the canceled Exhibitor. Both FBN and Management assume no responsibility for having included the name or description of the canceled Exhibitor in programs, news releases, publicity, or other material.
If the in-person format for the Event is canceled by FBN before the Exhibitor cancellation deadline of December 31, 2022, for whatever reason, in its sole discretion, and converted into a virtual-only format, then Exhibitor's exhibit space registration, fees, and attendee pass(es) will be automatically rolled into the corresponding virtual only Event, and Exhibitor will then become a virtual exhibitor and virtual attendee as part of such virtual format. Exhibitor will receive a credit for the difference between the amount that Exhibitor paid for the in-person exhibit space minus $1,000 that can be used for attendee passes for the current year or toward an exhibit space and attendee passes the next year.
If the Event moves to virtual only after the cancellation deadline of December 31, 2022 and Exhibitor does not want to participate as an exhibitor in the virtual event, then Exhibitor will receive a credit for the exhibit space fee and/or attendee passes that can be used for attendee passes for the current year or toward an exhibit space and attendee passes the next year.
FBN reserves the right to postpone the Event at any time for up to six (6) months after the Event Dates first stated above and the fees due hereunder shall remain payable in the event of such postponement.
Default of Occupancy
Any Exhibitor failing to occupy its contracted space by 8:00 AM Pacific on Tuesday, March 28, 2023, will be considered in default and may be subject to cancellation. In that event, Management will have the right to use the space for its own convenience, including selling the space to another Exhibitor without any rebate or allowance to the defaulting Exhibitor.
Force Majeure
If the Event fails to take place as scheduled, or is interrupted and/or discontinued, whether in virtual, in-person, or hybrid formats, by reasons of strike, lockout, injunction, act of God, act of war, pandemic, quarantine, disease, epidemic, emergency declared by any government agency or by FBN, or for any other reason beyond FBN's reasonable control, this Contract may be immediately terminated by FBN upon written notice to the Exhibitor. In the event of such termination, FBN shall not be in breach of this Contract, nor shall it be liable or responsible for any loss of business, loss of profits, injury, damages or expense of whatever nature arising therefrom, and the Exhibitor waives any and all damages and claims for damages.
Care of Building
No Exhibitor may bring hazardous or illegal items or substances into the OCC per the OCC's Terms of Service. No Exhibitor may permit any act by its employees, officers, or agents that will mar or deface the OCC premises. Exhibitors must surrender the space occupied in the same condition as at the commencement of occupancy. Exhibitor shall be solely responsible for damages its display causes to the OCC. See the OCC's Terms of Service document for more specifics.
Fern Expo
To alleviate the unnecessary canvassing of Exhibitors, to assure orderly and efficient installation, operation, and removal of displays, and to ensure high standards of service at fair prices, Fern Exposition & Event Services LLC ("Fern Expo") has been appointed to provide optional goods and services (carpet, furniture, labor, moving equipment, etc.) for Exhibitors. Management requires that Exhibitors use Fern Expo. FBN assumes no responsibility for performance failure by Fern Expo.
Operations of Exhibits
Display Height: The maximum height for 10×10 and 20×10 exhibit displays is 10 feet (3 meters) tall. The maximum height for 20×20 peninsula or island displays is 12 feet (3.7 meters), unless otherwise approved by Management in writing. Because the pipe and drape behind all booths is eight feet tall, any display that exceeds this height and is visible from the aisle or adjoining exhibits must be made presentable by the Exhibitor. The back of a display that exceeds the height of the pipe and drape must be attractive and finished and not have any company branding so as to not infringe on any exhibitor in adjoining spaces. The 10 foot height may be maintained on the sidewall of your booth up to a distance of 6 feet from the front aisle. The remaining length of the sidewall may be no higher than 3 feet tall. Displays not satisfactory in the opinion of Management shall be made presentable at the Exhibitor's expense. All displays, no matter the height, must meet our Safety, Fire, Environment, and Health policies outlined below, and be deemed safe by Management, OCC, Fern Expo, and/or any other governing body deemed appropriate by Management.
Hanging Signs: Overhead hanging signs and banners are allowed for exhibit spaces that are 20×20 or larger. The signs must not hang higher than 16 feet (4.87 meters) off the ground, measured from the floor to the top of the sign. A recommended height is 14–15 feet off the ground. All signs and banners must be a minimum of double-sided and ideally viewed from at least three sides. Hanging signs are not allowed to exceed the outline of your purchased exhibit space, and are not allowed to hang over another exhibitor's space or over the public aisle space. Hanging signs and rigging can be ordered in the Exhibitor Kit.
Floor Weight Restriction: OCC Exhibit Hall floors are rated for 365 lbs/square foot. Because Halls D & E are above an underground parking garage, exhibitors must first consult with FBN and OCC if their display approaches the weight restrictions.
Food & Beverages: Food and beverages are not allowed to be sold or given away in any exhibit space or the spaces in and around the conference area without prior permission from Management and the OCC.
Lotteries: An Exhibitor who plans to use raffles, lotteries, or games of chance as a merchandising tool requires prior Management approval. The Exhibitor shall ensure that any such raffle, lottery, or game of chance is not in violation of any applicable statute, regulation or ordinance.
Display Appearance: The Exhibitor is responsible for maintaining a neat appearance to its display. Any undecorated side of a display visible from the aisle or adjoining exhibits must be made presentable by the Exhibitor. Exhibitors are not allowed to store empty boxes, display containers, etc. in or near their exhibit display if those materials are visible to attendees. Displays not satisfactory in the opinion of Management shall be made presentable at the Exhibitor's expense. Exhibitor must arrange for the removal of excess trash and waste materials (recycling as much as possible) and is responsible to keep the exhibit free of any and all conditions that might be dangerous to Event visitors.
Noise and Sound: Musical instruments, audio equipment, and other noise-making devices or amplifying equipment shall be operated only at a level which will not interfere with other Exhibitors. Without exception, all sound must be contained within, and directed into, the footprint of the contracted exhibit space. Management shall be the sole judge of what constitutes appropriate sound levels.
Lighting: The use of flashing electric signs or lights, glaring lights, or other irregular lighting effects are prohibited. Lights may not be directed into other booths or the aisle, and may not show through Event drapery.
Music and Video Licensing: Exhibitors are responsible for all applicable ASCAP/BMI licensing fees and permission to use any copyrighted videos.
Distribution of Literature, Samples, Materials, and Sales Activities: The distribution of literature, samples, and materials and other sales activities are permitted only within the confines of an Exhibitor's rented space, unless Exhibitor purchases the right to distribute literature outside its rented space through an Event sponsorship. Samples or souvenirs may not be distributed in a manner which, in the judgment of Management, blocks the aisles or in any way handicaps other Exhibitors or impairs the flow of attendees.
Public Event and Exhibit Hall Areas: No company gobos, logos, signs, banners, games, displays, or decorations, etc. may be displayed or projected on or into the public event and exhibit spaces including aisle walkways, floors, carpet, walls, ceilings, etc. without prior Management approval and/or unless Exhibitor has purchased the right to display in public Event and Exhibit Hall areas through an Event sponsorship.
Booth Representatives: All representatives, including models or demonstrators must be properly registered, wearing badges, and properly and modestly clothed. So-called "barkers" and "pitchmen" are strictly prohibited.
Materials and Demonstrations: All Exhibitors must have all demonstrations pre-approved by Management and potentially the OCC and local Fire Marshal. Exhibitor will be strictly liable for any damages for failure to comply with this Contract or any federal, state or local law or regulation.
Safety, Fire, Environment, and Health: The Exhibitor must strictly observe and assumes all responsibility for compliance with all applicable local, city and state safety, fire, environmental, and health laws, regulations and ordinances and guidelines regarding installation and operation of equipment, displays, and exhibit materials. Displays must be safely erected and constructed. If displays are considered to be unsafe by Management, OCC, Fern Exposition & Event Services LLC, the Fire Marshall, or any other governing body deemed appropriate by Management, in their sole discretion, then Exhibitor is responsible for all expenses necessary to re-erect and/or re-construct and/or reconfigure their display to ensure it is safe. Display materials must be flame-retardant. Flammable substances are not permitted in the building or anywhere on the OCC's premises and hazardous materials of any type are prohibited. See the OCC's Terms of Service for complete information on "Fire Marshall's Rules" and other terms and conditions governing the permitted activities of Exhibitors at the OCC. Exhibitors should dispose of any waste products they generate during the exhibition in accordance with guidelines established by the Environmental Protection Agency and the OCC. See the OCC Sustainability Guide for helpful tips and directions on recycling, composting, and donating leftover goods once the event concludes; ideas for reducing waste; and options for alternative and sustainable signage.
Display Regulations: All exhibit displays must adhere to current IAEE Guidelines for Display Rules & Regulations and any and all conditions and policies established by Management, OCC, Fern Expo, and the Fire Marshall. Exhibitor cannot affix anything to the walls, floors or ceiling with nails, staples, adhesives or any other substance without prior Management and OCC approval.
Competing Events: Exhibitors shall not conduct any competing event of more than 25 people during official Event conference hours, unless first approved in writing by Management.
Exhibitor Move-In: Sunday, March 26, 2023 from 1:00 PM – 7:00 PM Pacific and Monday, March 27, 2023 from 8:00 AM – 3:30 PM Pacific. A Welcome Reception will take place in the Exhibit Hall starting at 4:00 PM Pacific on Monday, March 27, 2023, so Exhibitors must be set up and ready by this time.
Exhibitor Move-Out: Wednesday, March 29, 2023 from 3:30 PM – 10:00 PM Pacific. Exhibitors are not allowed to begin tearing down or moving out before 3:30 PM on Wednesday, March 29, 2023. Move-outs or tear downs before 3:30 PM on Wednesday, March 29, 2023, may result in Management no longer allowing the offending company to exhibit at the International Mass Timber Conference in future years. Exhibit space must be completely cleaned and exhibits cleared from the OCC by 10:00 PM Pacific on Wednesday, March 29, 2023.
Materials Sent in Advance: If Exhibitor needs to ship displays and other materials in advance, please see the Fern Expo Exhibitor Kit for more information on shipping to their warehouse. The Exhibitor Kit is available January 2023.
Staging, Loading, and Unloading: See the OCC load-in & load-out webpage for specifics.
Booth Set Up: Fern Expo and OCC need set up plans from any exhibitor with displays over 3,000 pounds. Exhibitors are allowed to set up their own booth display, but are not allowed to do any rigging or use their own forklift. Equipment and labor may be ordered in the Exhibitor Kit, or at the showsite service desk.
Exhibitor Appointed Contractor (EAC): If Exhibitors want a third party other than Fern Expo to help with set up and/or teardown of their booth, they must complete and submit the Exhibitor Appointed Contractor Approval Form included in the Exhibitor Kit (available January 2023) at least forty-five (45) days prior to the Event's Exhibitor move-in date and at that time also provide to FBN: (i) a written statement setting forth the identity and intended use of the EAC, and (ii) a certificate of insurance coverage which has named Fern Expo and FBN as additional insureds on the EAC's policies.
Insurance: Insurance for fire, property, public liability, and theft must be taken out by Exhibitor at its own expense. The insurance is to cover the full period of occupancy of the premises by Exhibitor, its agents and employees. Exhibitor is not required to show proof of insurance to FBN or Management. Neither FBN nor Management nor OCC shall be liable for any damage to or loss or theft of Exhibitor's space or property.
Indemnification and Hold Harmless: Exhibitor agrees to indemnify and hold harmless FBN, Management, OCC, and WoodWorks, and their respective officers, agents, and employees (collectively, the "indemnitees") from and against any and all claims, costs, damages, expenses, and liabilities of any nature or kind arising out of or in any way connected to Exhibitor's failure to comply with its obligations or duties hereunder regardless of the cause or of the joint, comparative or concurrent negligence of the indemnitees. Exhibitor assumes the entire responsibility and liability for losses, damages, and claims arising out of Exhibitor's activities at the OCC and will indemnify, defend, and hold harmless OCC, its owner and its management company, WoodWorks and its Management, and FBN and its Management, as well as their respective agents, servants, and employees, from any and all such losses, damages, and claims. FBN, WoodWorks, and OCC will not be responsible or liable for any loss, damage or claims arising out of Exhibitor's activities at the OCC except for any claims, loss, or damages arising directly from FBN and OCC's own negligence. Neither FBN, WoodWorks, Management, or OCC shall be responsible for any loss of business, loss of profits, injury, damage, or expense, of whatever nature that the Exhibitor may suffer due to Event cancellation as a result of a Force Majeure Event or other conditions that render the Event impracticable in Management's sole determination. In no event will FBN's and Management's combined liability for any and all claims, costs, damages, expenses, and liabilities arising out of or in any way related to this Exhibit Space Contract exceed the amount paid to FBN by Exhibitor for Exhibitor's exhibit space. Under no circumstances will FBN or Management be liable to Exhibitor for indirect, incidental, consequential, special, or exemplary damages (even if FBN has been advised of the possibility of such damages) arising from any provision of this Contract, including but limited to, the exercise by FBN of any of its rights under this Contract.
Disclaimer: Products and/or services on display in the exhibit area within the Event carry no implied or real endorsement or recommendation by the Event, FBN, or WoodWorks. The Exhibitor agrees that it will not represent any product or service as being endorsed by the Event, FBN, or WoodWorks. Products or services must be related to the mass timber and/or forest products industries and FBN reserves the right to prohibit any exhibit or any part of an exhibit that is not consistent with the objectives of the Event.
General: All matters and questions that arise which are not specifically covered by this Contract are subject to the decision of Management. This Contract may be amended, added to, and amplified by Management at its discretion. Exhibitor agrees to abide by any and all amendments and changes by Management.
Entire Contract: It is fully understood that the agreement between Exhibitor and Management is fully and entirely expressed in this Contract, and that there is no oral or verbal agreement of any kind with respect to the subject matter of this Contract, whereby Exhibitor's change or modification of this Contract in any way prior to the close of the Event will not be permitted and will be subject to non-participation at future FBN events.
Notices: All notices, request, consents, claims, demands, waivers, and other communications hereunder (each, a "Notice") shall be in writing and addressed to the parties at the addresses set forth on the face of this Contract or to such other address that may be designated by the receiving party in writing. All Notices shall be delivered by one of the following: email, personal delivery, nationally recognized overnight courier (with all fees prepaid), facsimile (with confirmation of transmission), or certified or registered mail (in each case, return receipt requested, postage prepaid). Except as otherwise provided in this Order, a Notice is effective only (a) upon confirmation of receipt by the receiving party, and (b) if the party giving the Notice has complied with the requirements of this Section.
Assignment: Exhibitor shall not assign, transfer, delegate or subcontract any of its rights or obligations under this Contract without the prior written consent of Management.
Waiver: No waiver by any party of any of the provisions hereunder shall be effective unless explicitly set forth in writing and signed by the party so waiving. Except as otherwise set forth herein, no failure to exercise, or delay in exercising, any rights, remedy, power or privilege arising from this Contract shall operate or be construed as a waiver thereof, nor shall any single or partial exercise of any right, remedy, power or privilege hereunder preclude any other or further exercise thereof or the exercise of any other right, remedy, power or privilege.
No Third-Party Beneficiaries: This Contract is for the sole benefit of the parties hereto and their respective successors and permitted assigns and nothing herein, express or implied, is intended to or shall confer upon any other person or entity any legal or equitable right, benefit or remedy of any nature whatsoever under or by reason of these terms.
Governing Law; Venue: This Contract shall be governed by and construed in accordance with the laws of the State of Montana, USA, without giving effect to any conflict of law rules that would cause the application of the laws of any other jurisdiction. The parties agree that the venue for any legal proceeding concerning this Contract shall be the court of appropriate jurisdiction located in Missoula County, Montana, USA, and the parties hereby waive any objections to service of process for said venue.
Severability: If any term or provision hereof is invalid, illegal, or unenforceable in any jurisdiction, such invalidity, illegality or unenforceability shall not affect any other term or provision of this Contract or invalidate or render unenforceable such term or provision in any other jurisdiction.